Congratulations on your recent engagement Ying & Saizheng!
Sometimes, I ask a question to the couple during a photo session that sparks a giggle. Totally unexpected questions that definitely bring on laughs. Forget about awkward moments, just relax and listen to my silly questions…I try not to take myself too seriously during a photo session, why should you? Laugh and the world laughs with you. Do you have secret inside jokes with your partner? Duh..of course, you do. Your photoshoot will not just be posing and direction. It will be a silly, fun chat with your bae. I'll make sure of it.
Posed or unposed? A little bit of both..always. I like to set up a shot, with some direction, then allow the couple to drop into their snuggle up comfy zone. Incorporate conversation, and a communication of stories, we find magic in expression. My studio is on Saint Claude, across from Stunning Hotel de Ville, we face Chateau Ramezay & Marché Bonsecours is literally in my back yard. I have photographed hundreds of times here, and each time it feels a little different. At the end of the day, it's how our subjects bring a photo to life.
A lot of our couples are looking for candid, fun, playful photos. Let me tell you, in order to get this style of photograph, I really do my best to start a fun, engaging conversation to break the ice.
Ying & Saizheng  warmed up to everything I offered to them. Direction, simple posing, thoughtful answers to my silly questions. We played, we had fun. Isn't this what makes life great?
When I met with these two, we sat down at my studio and had a great chat about what kind of shoot they were going for. We scrolled through wardrobe online, and discussed the feeling of fun they really wanted to project in their photos. Their wedding day is taking place in China. We wish them continued happiness and never ending giggles together.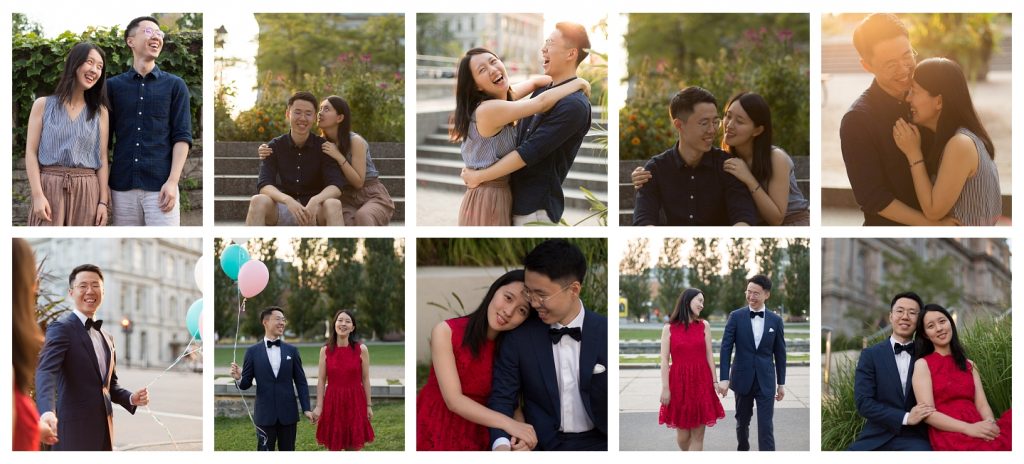 Your Narrative blog will appear here, click preview to see it live.
For any issues click here