Are you thinking about having your wedding at Hotel Quintessence in Tremblant? Who knew destination weddings could be so close for us Montreal wedding photographers. Often, our couples come from all over the world to get married here in Montreal or up North in Tremblant. We drove up to St. Bernard Chappell in Mont Tremblant to capture this stunning, sweet as pie destination Tremblant wedding.
We asked Alicja + Eric to tell us about their wedding day in their own words. We love their honeymoon photo they sent us. Enjoy this post, it is filled with details of the vendors they chose and their love story. xo
For more photos, check out their 4 page wedding feature in our latest CEP 2018 Magazine.
Wedding Date
August 4, 2017
What is your proposal story?
The proposal happened on Aug 20/2016 our long weekend get away to  New York. A day before the engagement Eric arranged with a bike cabby to pick us up from the hotel and take us on a tour of Central Park. Mid through our tour, much earlier that Eric originally planned, the cabby stopped at the Bow Bridge and started taking pictures of us. Eric instead of looking at the camera started asking me what would I say if he asked me to marry him. My response was why are we talking about this right now and told him to look at the camera instead. That's when he got down  on one knee and with his shaky voice asked me to marry him. He was so stressed that he end up putting the ring on the wrong finger. Of course I said YES!!!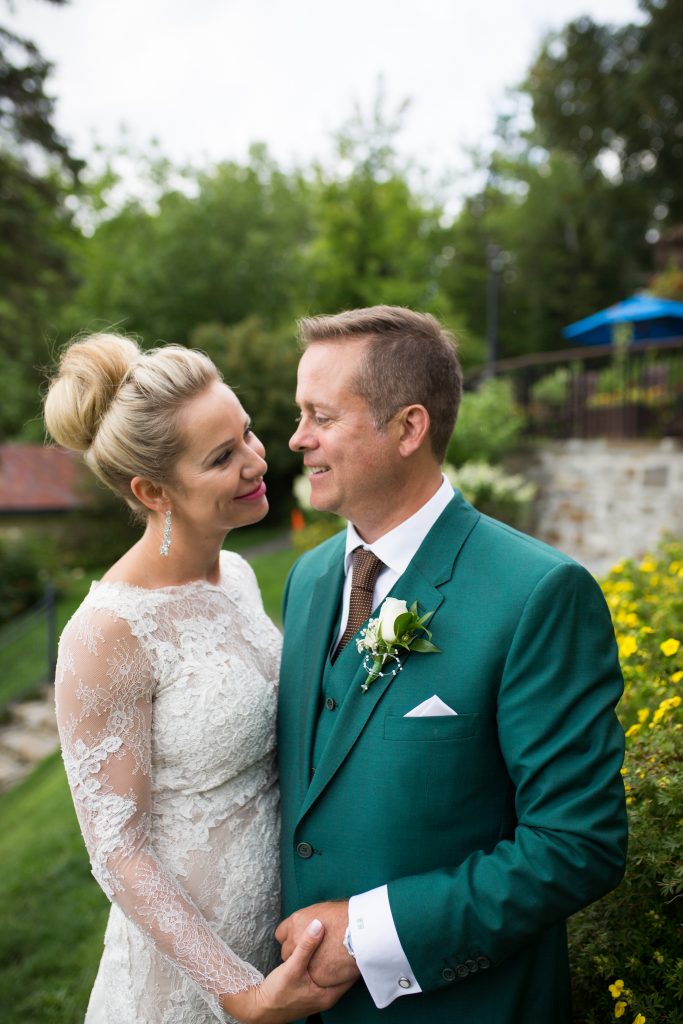 We were so touched to see one of Alicja + Eric's engagement photos blown up, next to Alicja while she was getting ready. DARLING! We love to see our photos in print.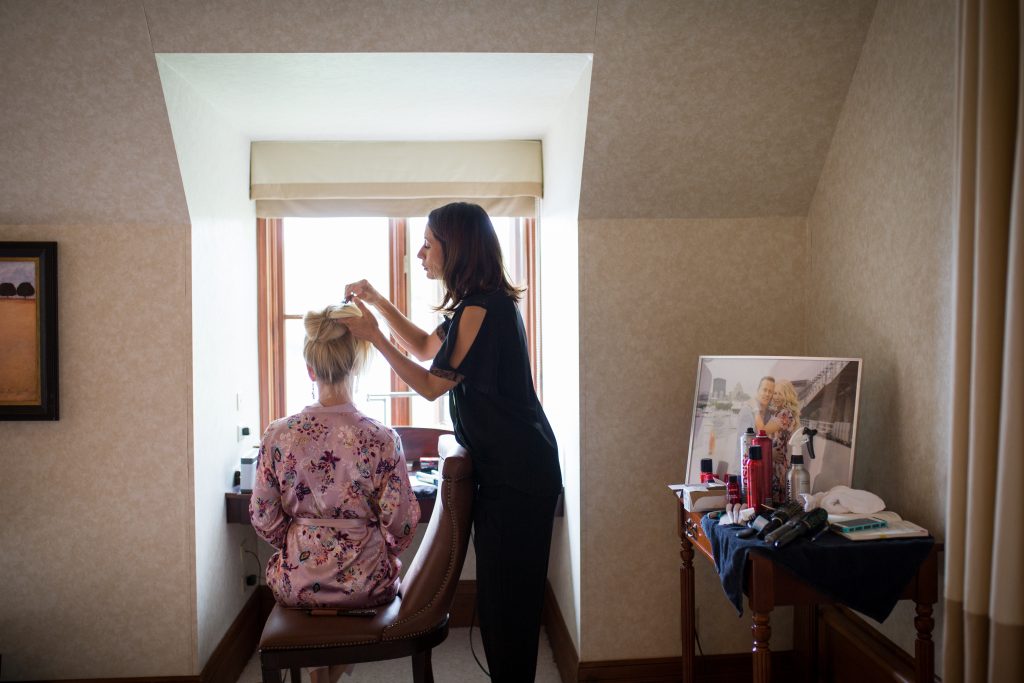 Groom's Attire
Eric's suit was custom made by the amazing Jean-Sebastien Gamache and Genevieve Poitras at Gamache Tailleur on 6404 St-Hubert, Montreal (514) 278-5676
This was the most fun experience ever!!!
Selecting the fabrics, colors and little details while having some wine was the most memorable experience. They made this experience unforgettable and Eric looked absolutely amazing!!!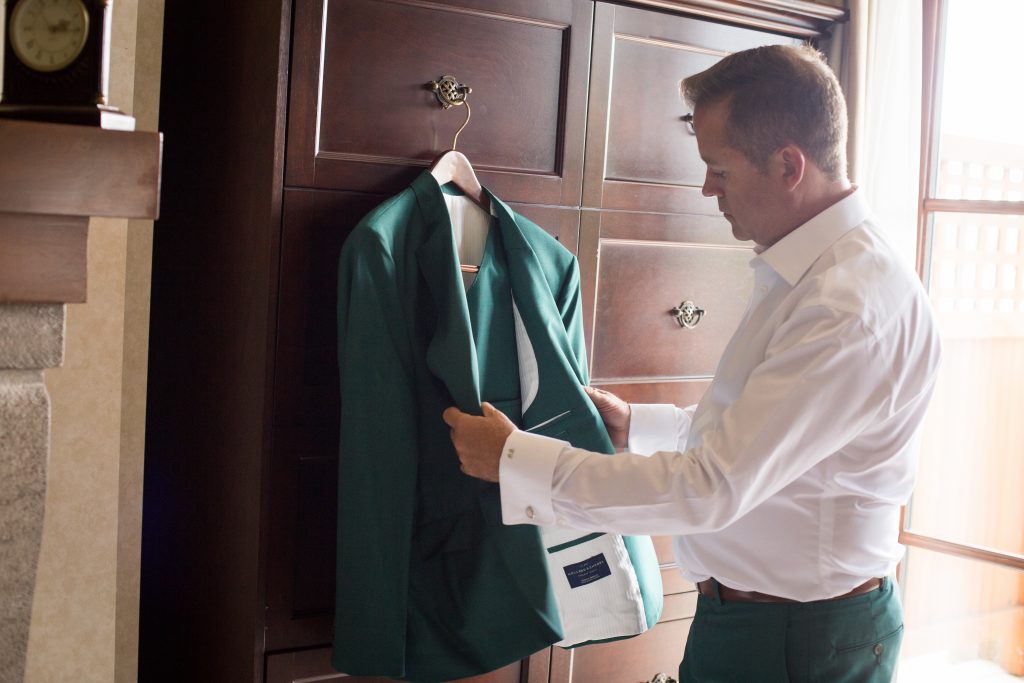 Where is your dress from? The Groom's outfit, Bridal party outfits…details please!
The dress was difficult to decide on. I knew exactly what I wanted but cause I didn't have a lot of time to make it, I had no choice but to find something close to my vision.
The first dress that I selected with all my girlfriends was not the dress I end up going with. All my ladies loved it but I should of listened to my gut feeling and not rush into it. Creations Vezina on 630, Principale, Ste-Dorothée, Laval, Quebec (450) 689-2204 worked really hard to find me the perfect dress since the deposit was non refundable.
After the first dance I changed into my white one piece body suit from Jenna Les Collections on 1307 rue Ste-Catherine, Montreal, Quebec (514) 282 2208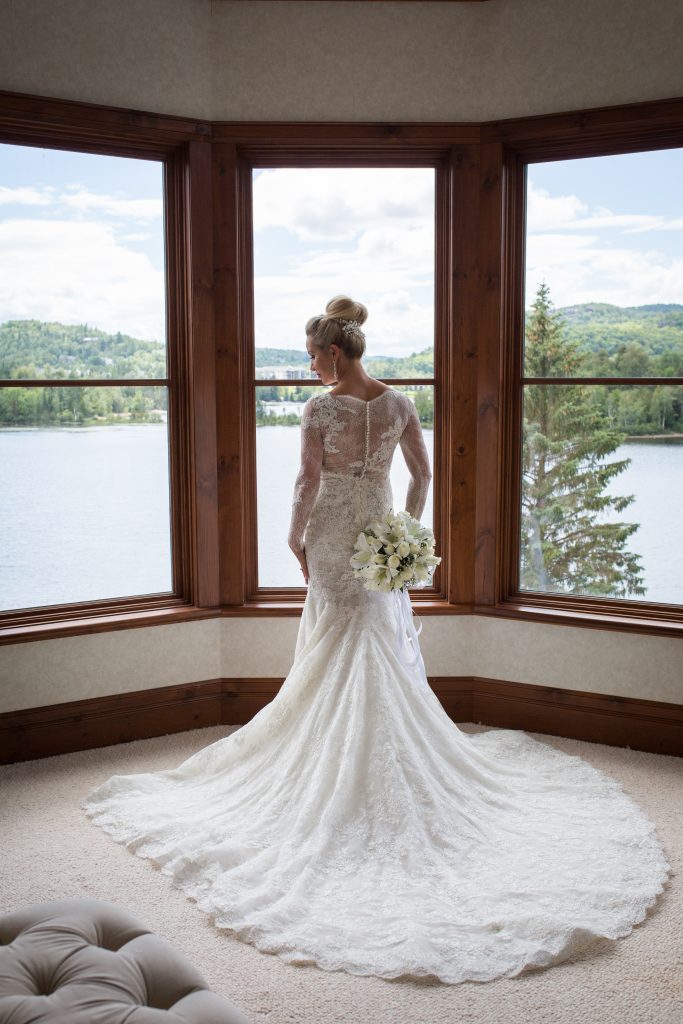 If you are not going to see each other before you walk down the aisle, it is very sweet to have a private moment together by holding hands and not seeing each other.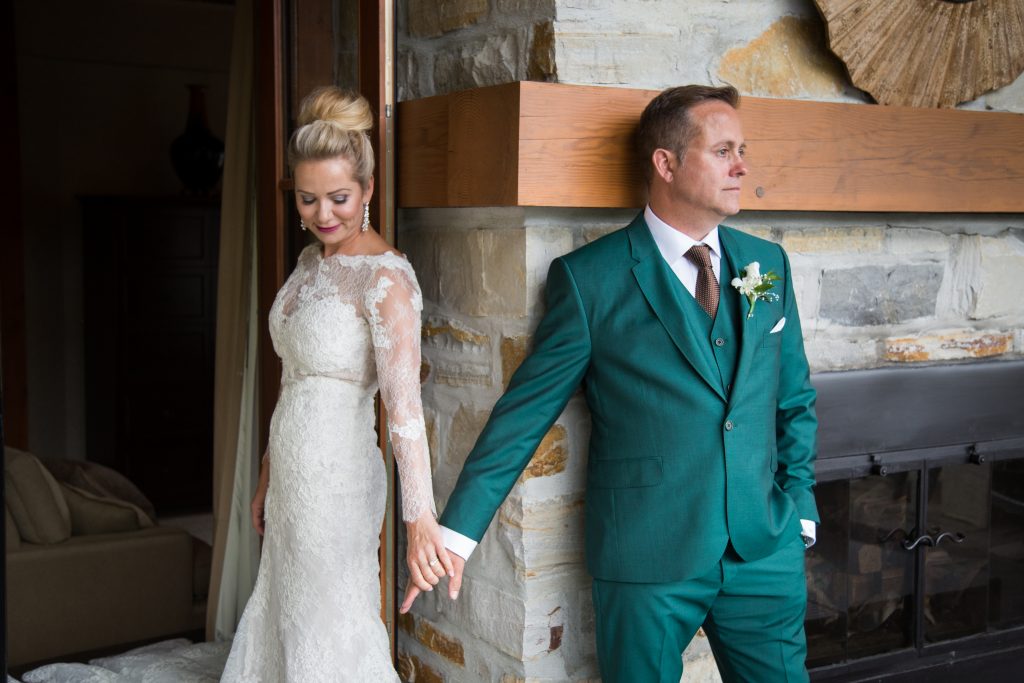 What was the vision for the day?
The entire vision for the wedding was based around the little St. Bernard Chappell in Mont Tremblant. The first time Eric took me to Tremblant he told me that one day he will marry me at this church. When we started planning the wedding we knew where the ceremony is going to take place but had no idea where would the reception be. That is until we walked in to Quintessence hotel. The boutique hotel was everything we were looking for, romantic, intimate overlooking the Tremblant lake just a perfect spot to share our special day with our closest friends and family.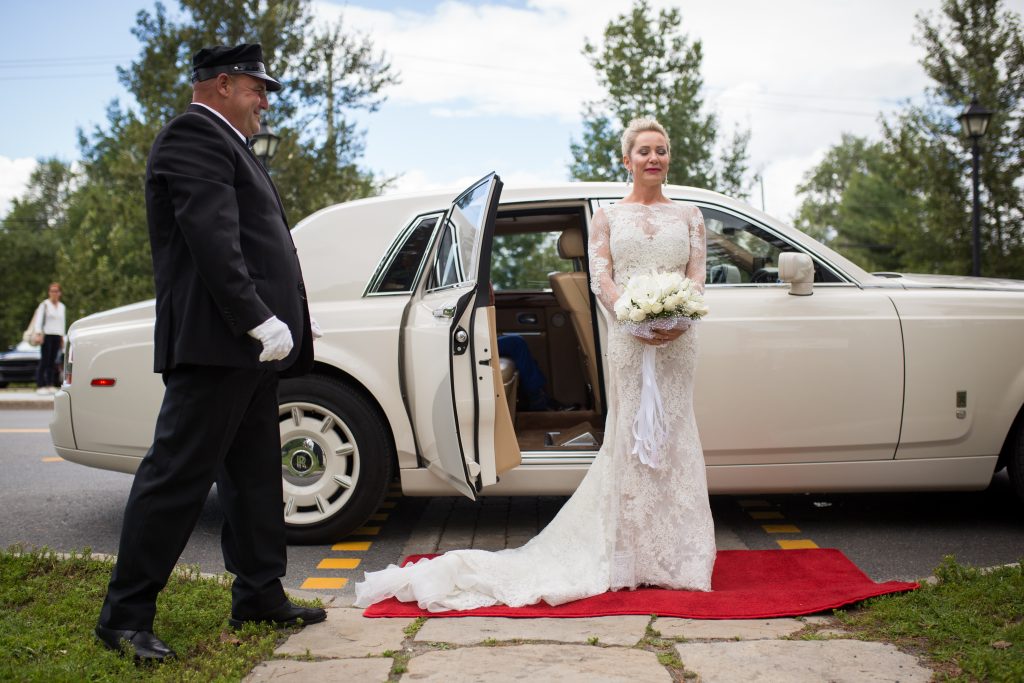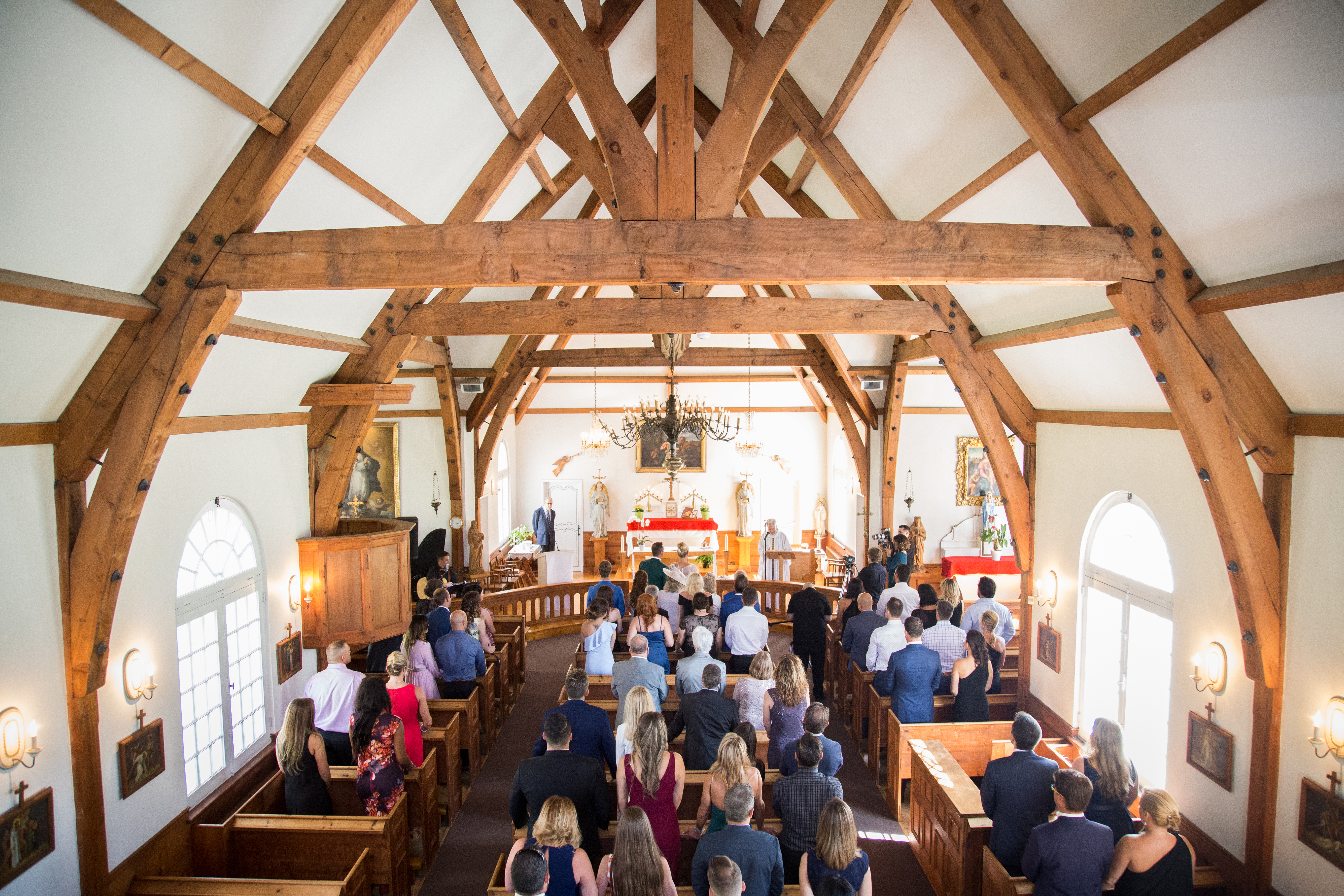 What was your planning process?
The planning process was easy, we selected everything together and had a lot of fun doing it. With help of our wonderful staff at the Quintessence hotel where we spend our entire day with a chef and  sommelier tasting and selecting menu and wines. Ideas for the decor came from Pinterest.
Where did you get married? Where was the reception?
We got married in Mont Tremblant in a beautiful little St. Bernard Chappelle and the reception was at Quintessence hotel overlooking the lake.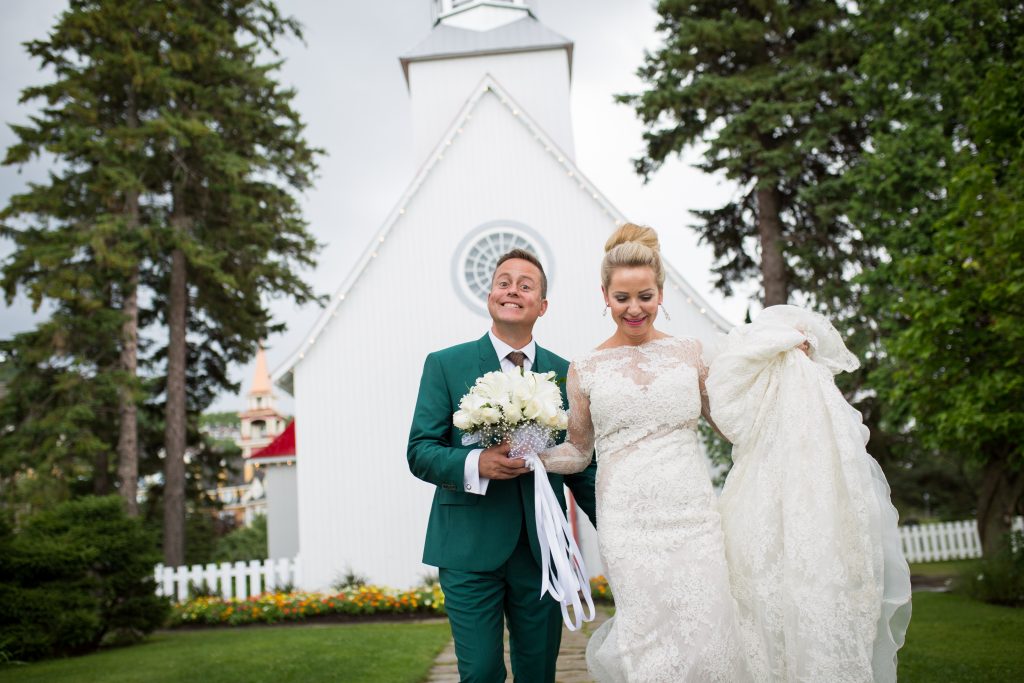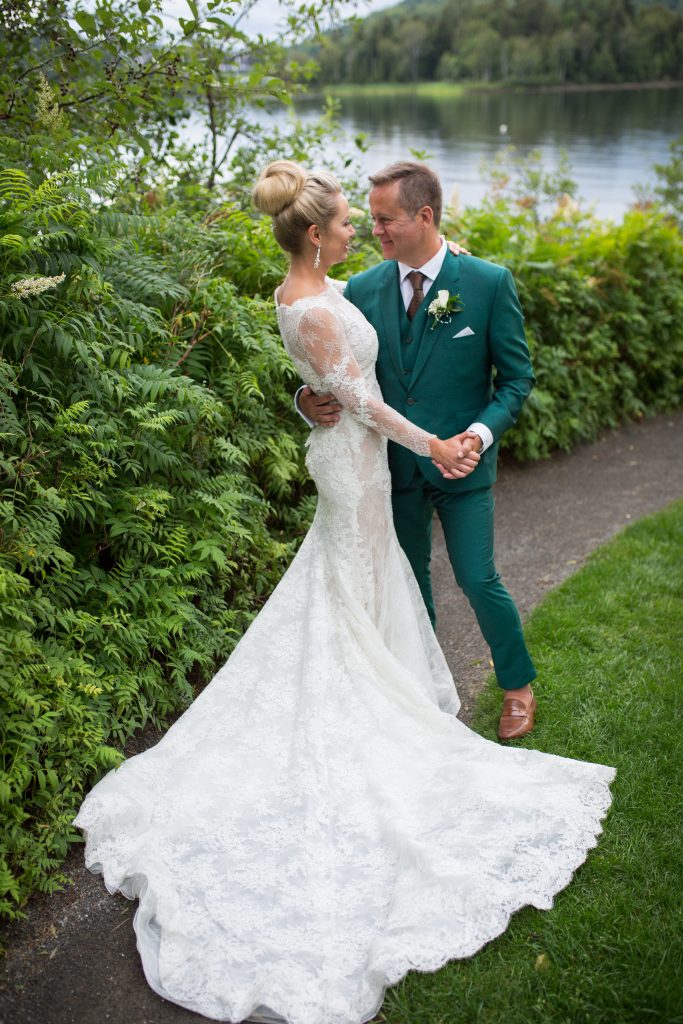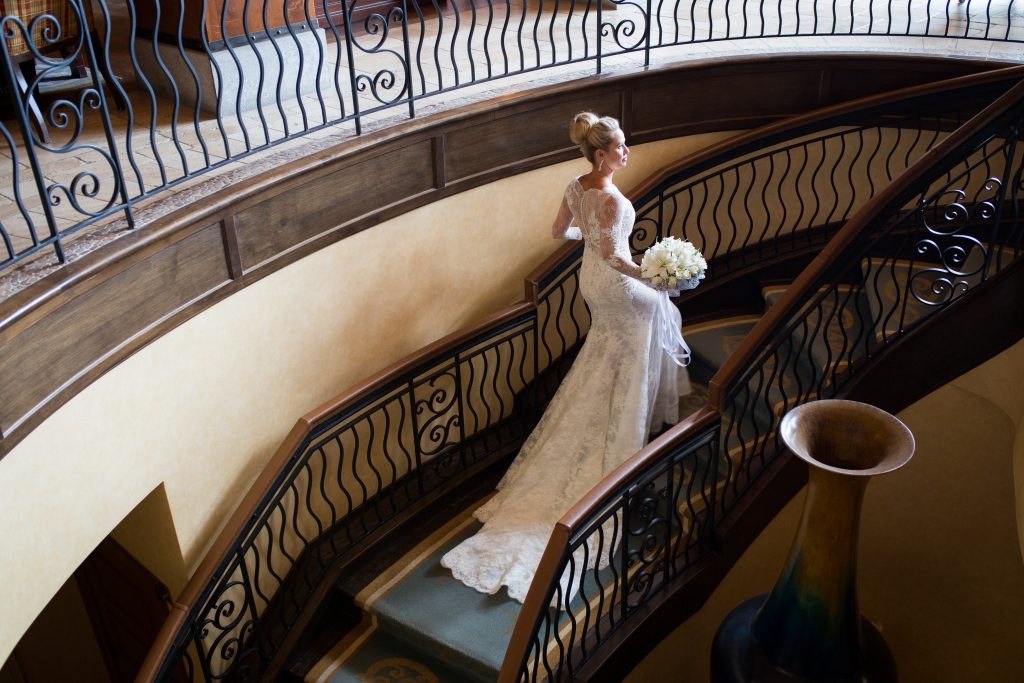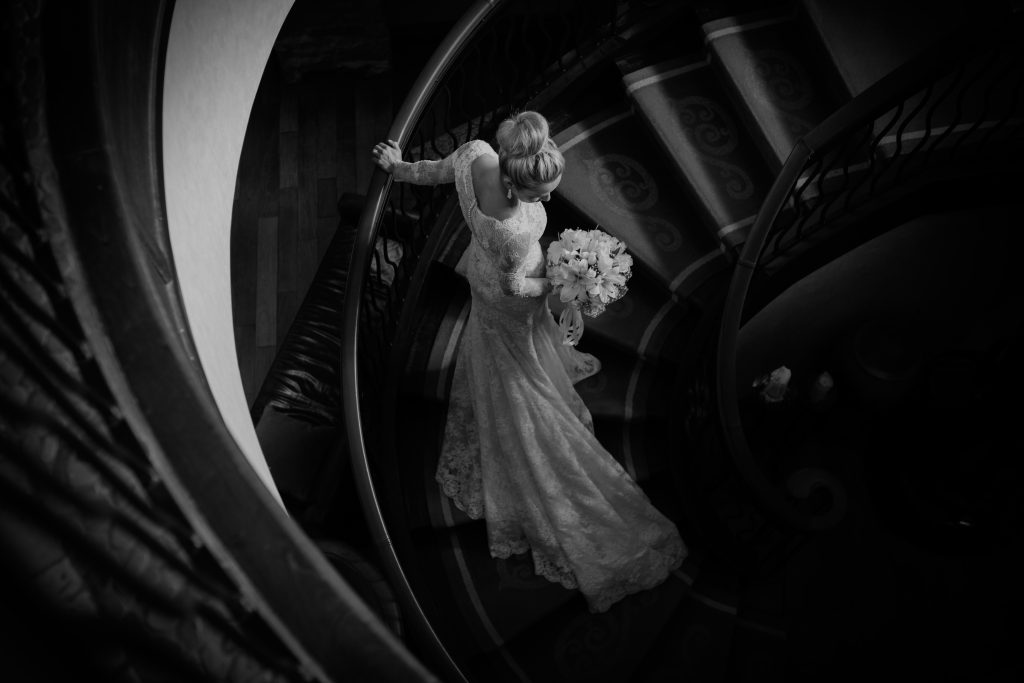 DJ or Band or both? Who did you go with?
Alex Flamand was the one singing during the ceremony as well as the reception. He is very talented singer/ guitar player which can pretty much do any type of music. His contact info (819) 421 3345
Where are the flowers from?
Flowers came from Fleuriste Vimonty
1829 boul des Laurentides in Laval, Quebec (450)663 1212
Nadia the owner of the shop was absolutely amazing. After showing her idea for the center pieces  she made me exactly what I asked for, including my bouquet ,arm bracelets for moms and boutonnière for the guys.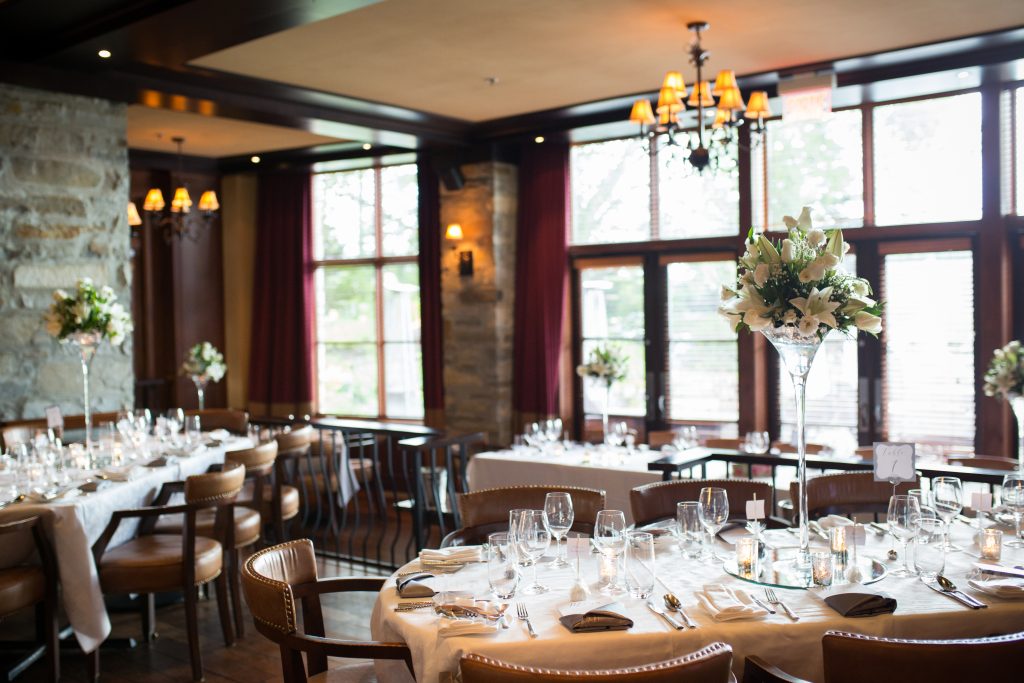 Who designed your wedding cake? Or sweet table?
For the wedding cake and the table pops that I have used as a name tags ,we went with Pâtisserie Gourmand. Local bakery located at 965 Rue de Saint Jovite, Mont Tremblant (819)717 1666
I designed the cake and sent the pics to Emile the owner and she took care of the rest. Since the inside of the cake was made out of cream puffs, Emilie worked really hard to come up with the best solution for the cake to stay in one piece.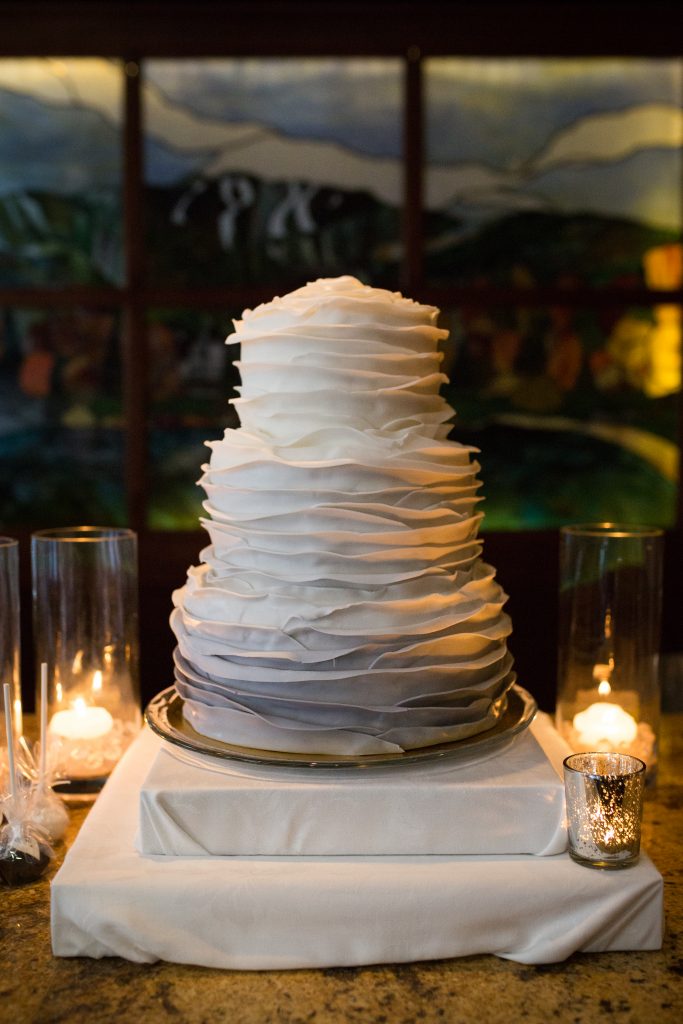 Your Montreal Wedding Photography:

From the moment we have met Christina Esteban We had no doubts she is the person that we wanted to work with. She made the entire experience fun, stress free and the best memory anyone can ever ask for. Both her and her team mate Maggie made our special day incredible and the photos the best memory anyone can ever ask for.
Who was your videographer?
Marrone films were our videographers. They are located on 3767 boulevard Thimens; #224 Montreal  (514) 856 2362 . The team of four was truly a dream team .They were amazing to work with and we can't wait to see the final results. They were also the ones that recommended Christina Esteban to us, which we are forever grateful.
Did you go on honeymoon?

On our honeymoon we went for 2 weeks to the beautiful islands of French Polynesia. We started with Bora Bora then Moorea and ended our trip in Tahiti. Staying in a overwater bungalows and snorkelling with a humpback whales in the ocean was truly an unforgettable experience.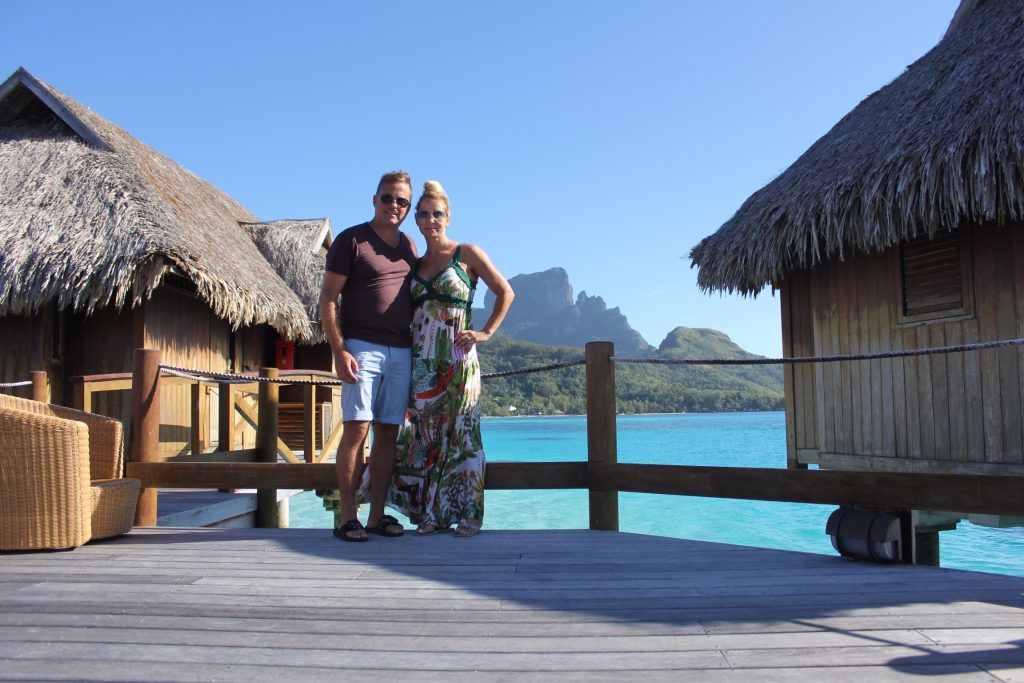 What were your most memorable moments?
The most memorable moment from our wedding weekend was on Friday during the cocktail party at Quintessence hotel wine bar when all our friends that we have not seen in a while were arriving for the first time and of course walking down the isle and seeing all of our beautiful friends and family in one place.
Advice for Other Couples
If you decide to plan your own wedding, make sure to hire someone on the day of the wedding to decorate and delegate all the deliveries, so you can just enjoy your day 🙂