Thinking about having a rustic themed wedding? The vision for Meagan + Brandon was to have a spring Montreal wedding under the sky. Their outdoor ceremony took place under a huppah covered in spectacular florals from Fleurs Desjardins at Elmridge Golf course. We provide Montreal wedding photography to our couples all around the city and outside of Montreal. We love to photograph large or small wedidngs. In this case, Meagan + Brandon had 30 bridesmaids + groomsmen in total. AMAZING. We always offer 2 photographers on your special day and wouldn't have it any other way. You need to have the best coverage and we do not want to miss a moment for you.
We asked Meagan and Brandon to describe in their own words the experience of their wedding day. Here's what they had to say!
Check out their 4 page feature wedding in our CEP 2018 Magazine
Wedding Date
May 21, 2017
What is your proposal story?
Brandon and I had been together for close to 5 years when he proposed. I am a very hard person to surprise, so when Brandon had actually pulled off surprising me with the proposal, I could not believe it. He sent me out with my mom for the day who pretended she had really wanted to buy a painting. For hours we went gallery hopping until Brandon texted her to bring me home. When I arrived at our condo, I immediately saw a table with candles, candy and some notes. I read the note carefully as my heart was beating out of my chest. Brandon had laid out a candy trail for me to follow, and had created a huge sign saying, "Meagan's walk down candy lane" (a play on memory-lane). The candy trail led to 10 different notes that all described a significant memory or event that was special to us, that all read, "Do you remember when…." . This all led me to find Brandon on our patio, standing under 200 open and hung ring pops, holding up a sign that said "Do you remember when I asked you to marry me?" Needless to say, I was crying the entire time!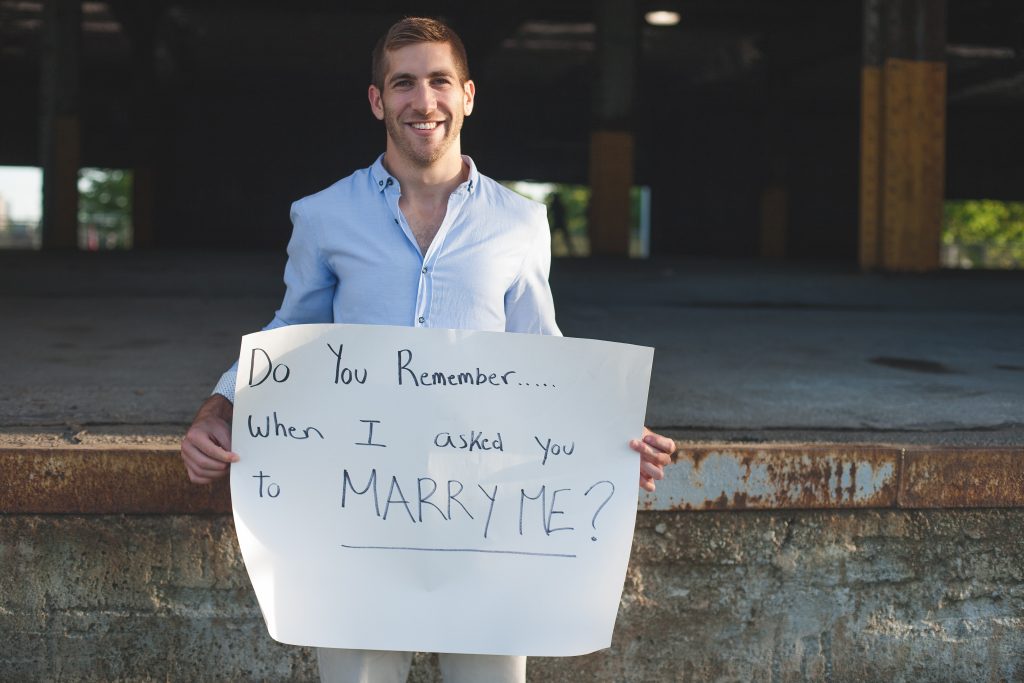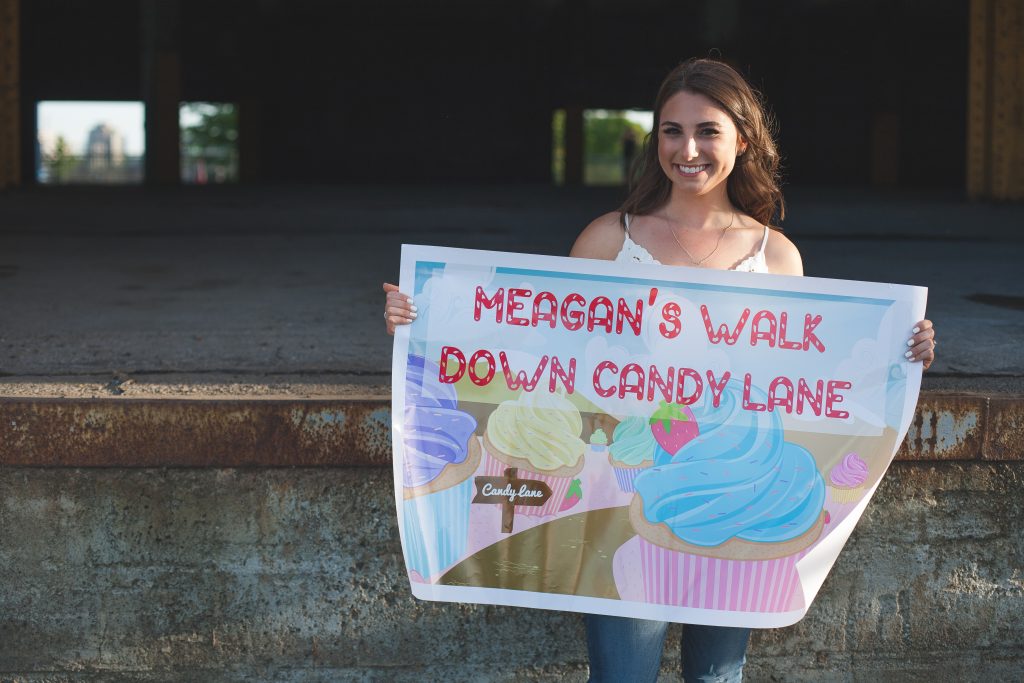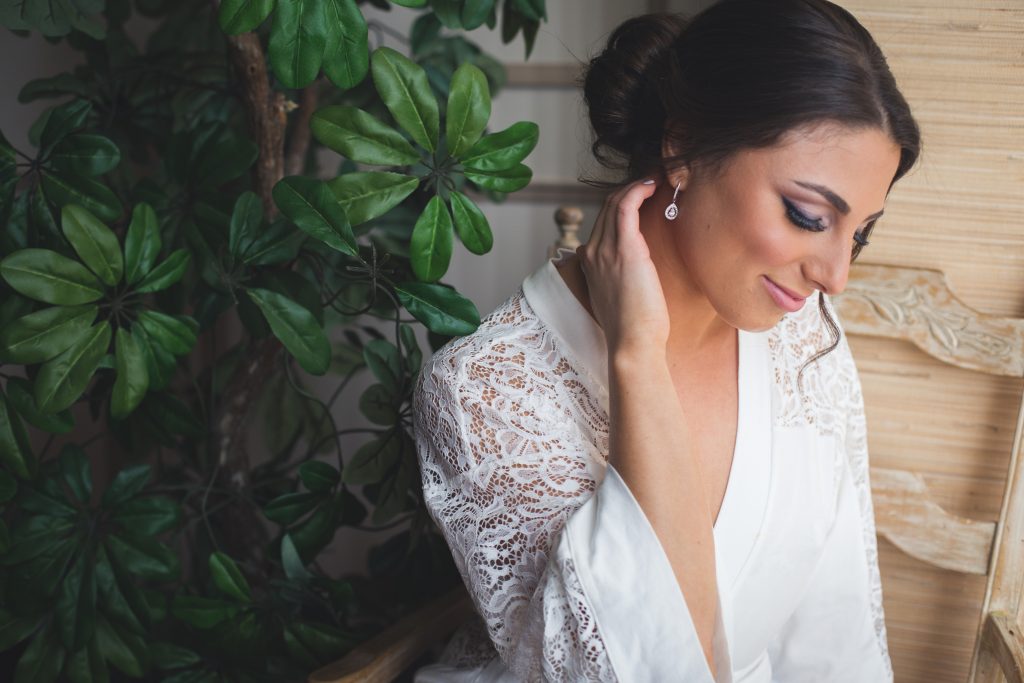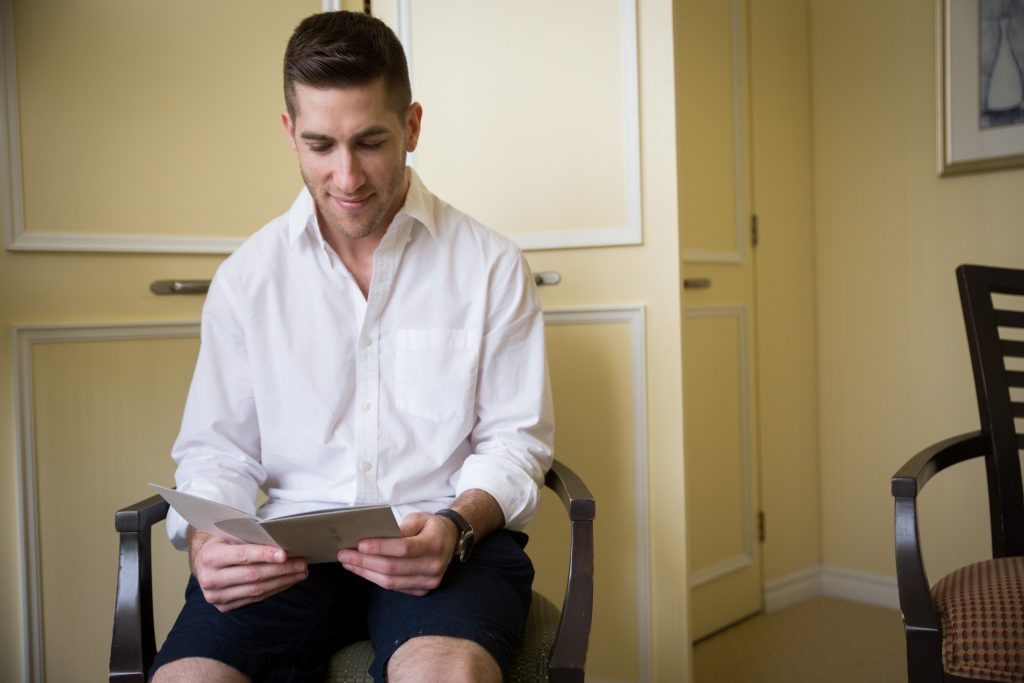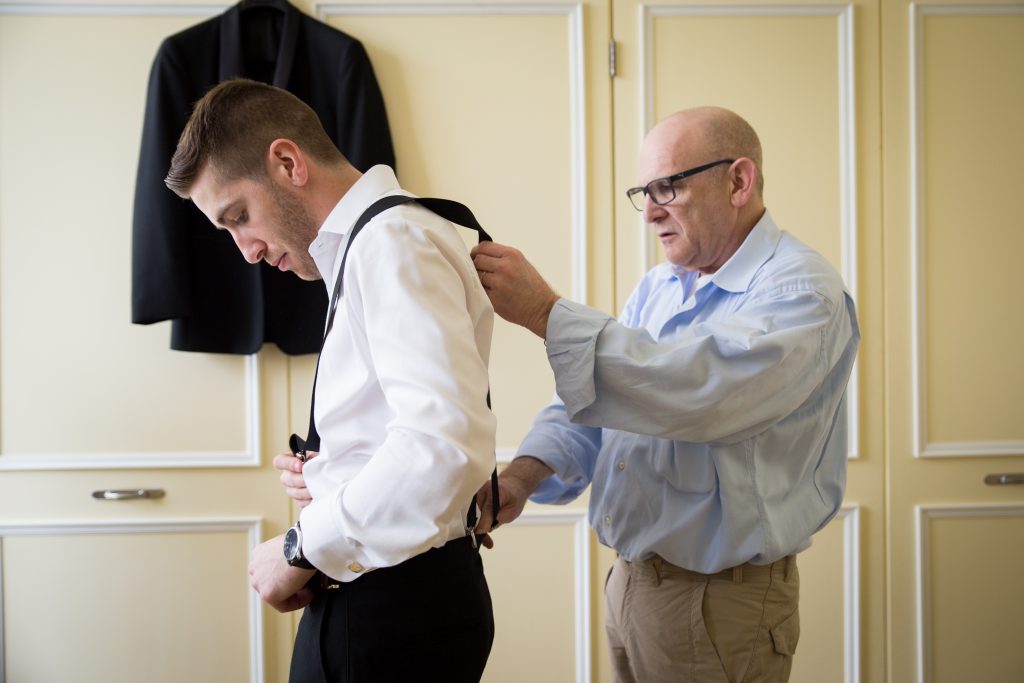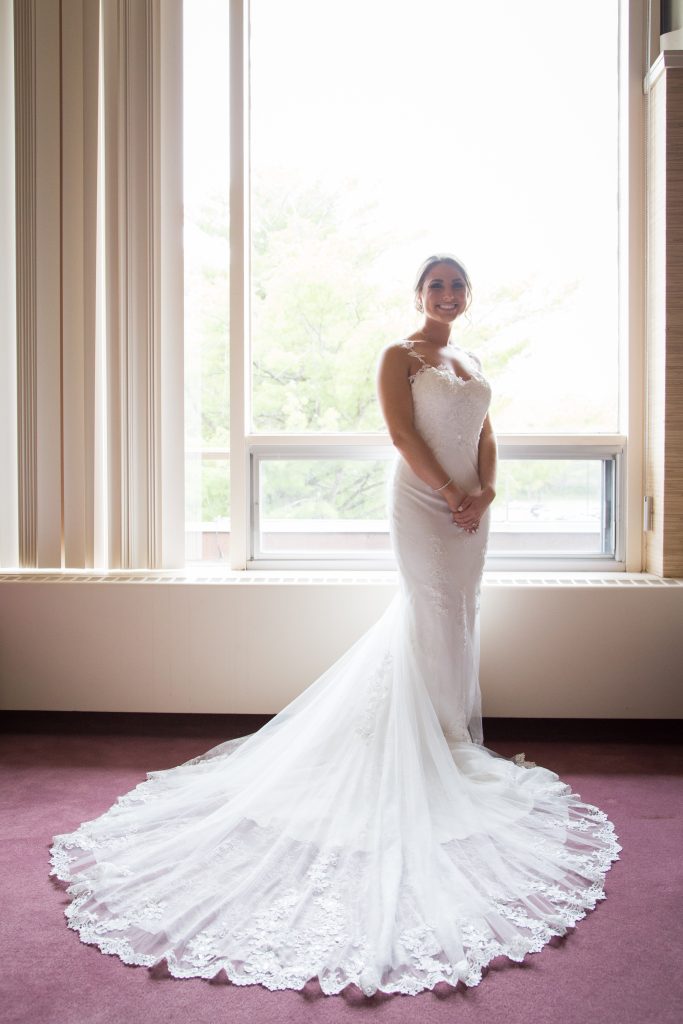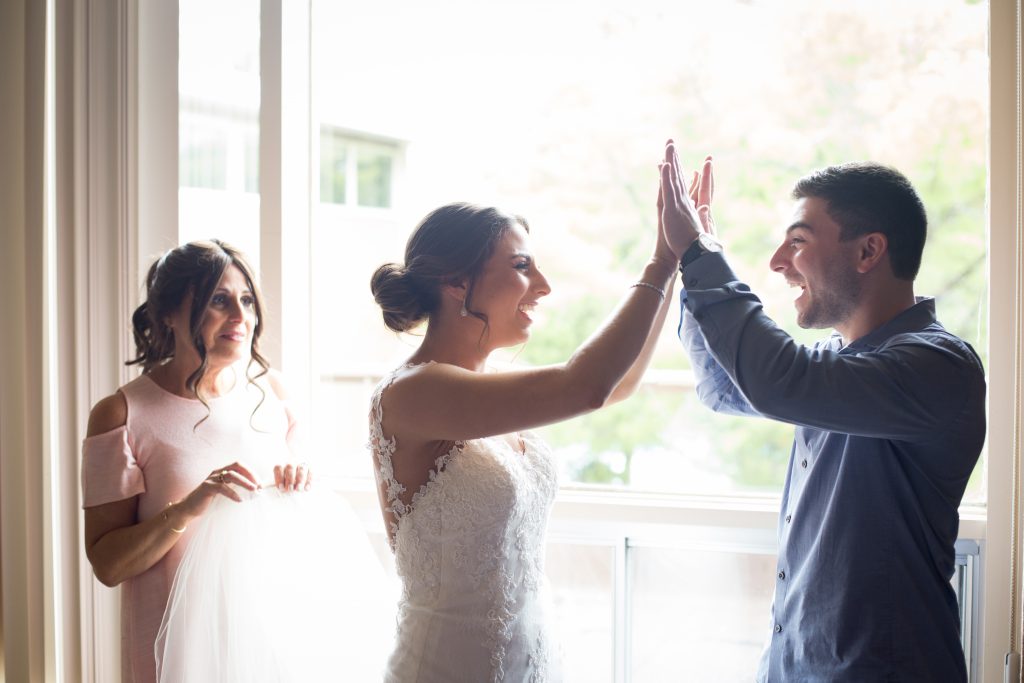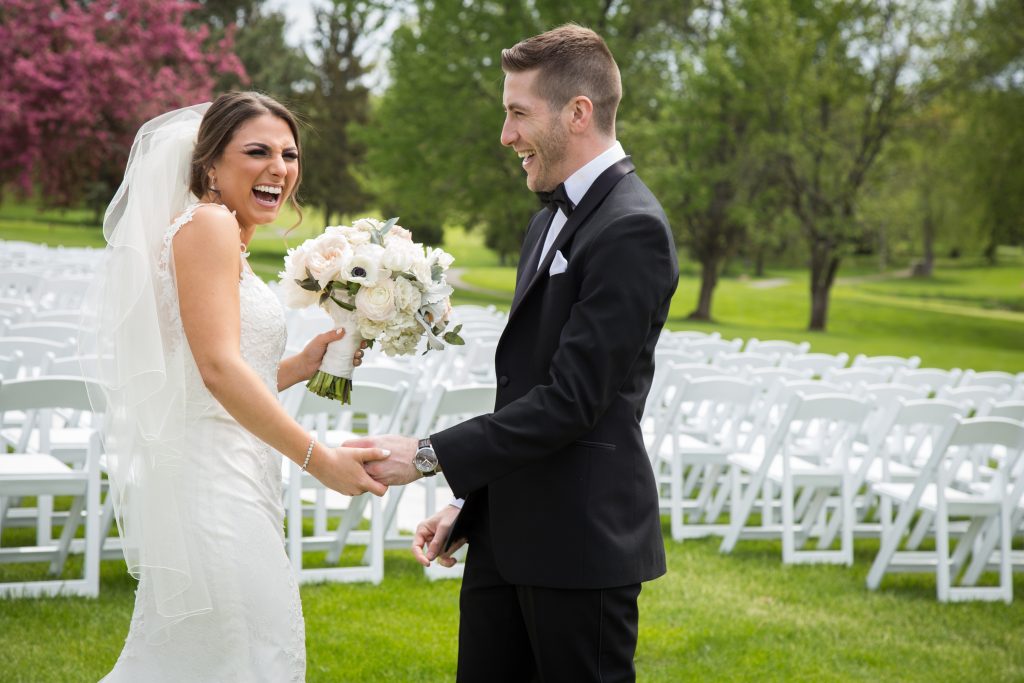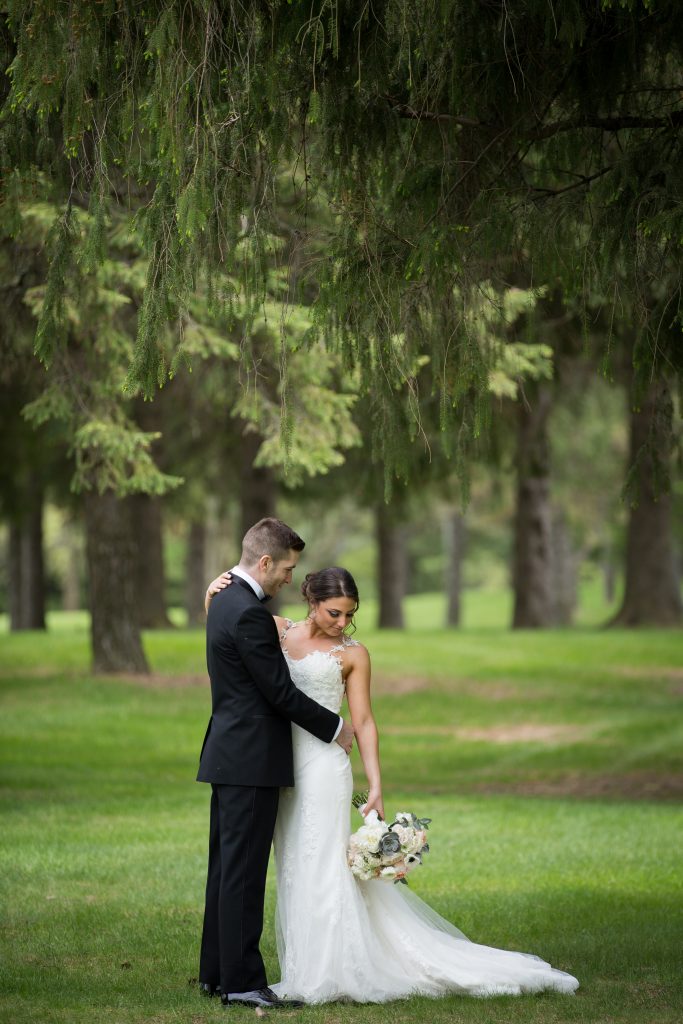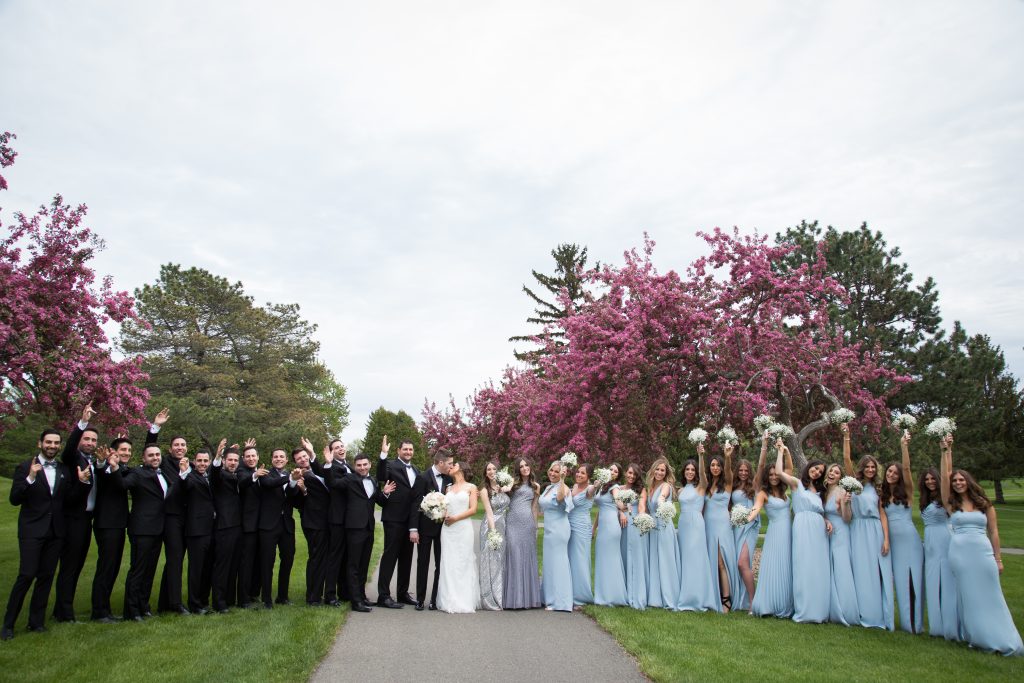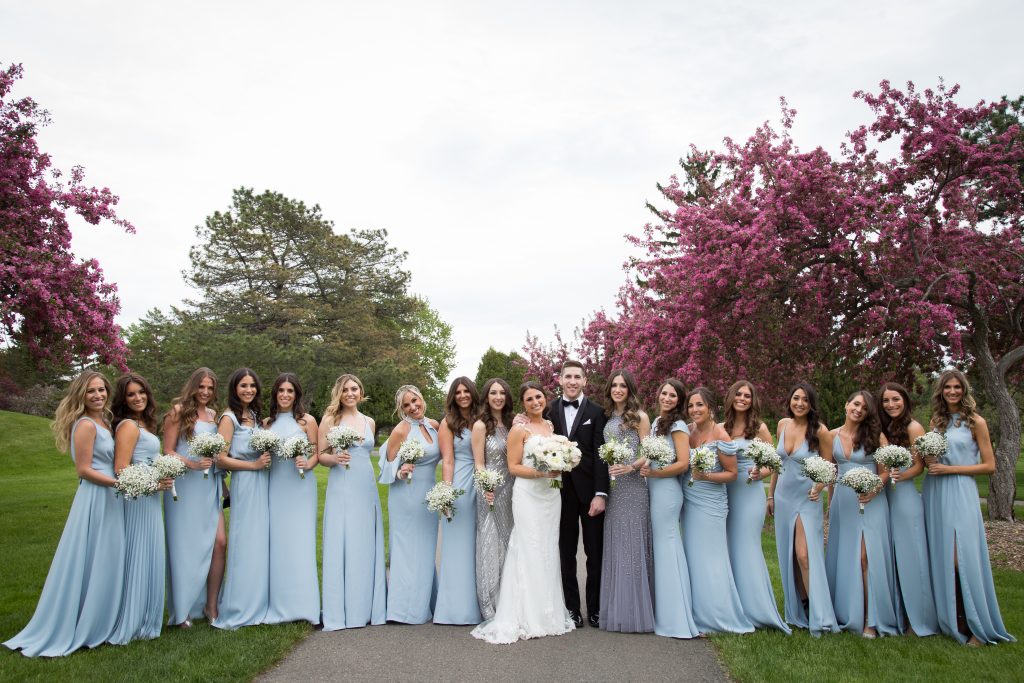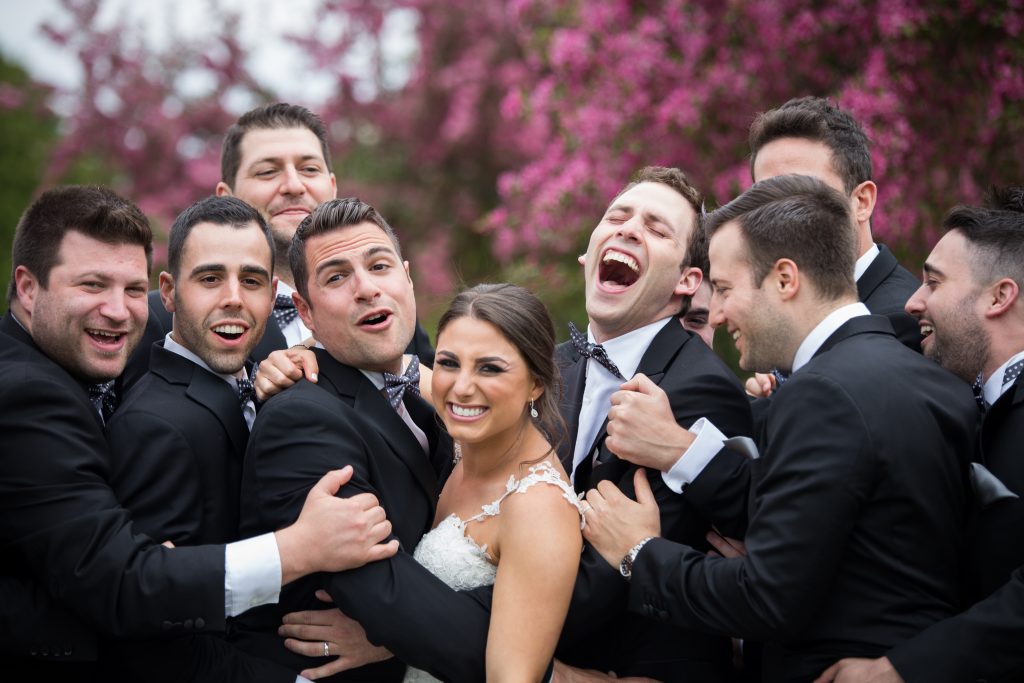 What was the vision for the day?
We envisioned a rustic themed wedding, and in addition wanted to get married under the sky, so it was perfect that we our ceremony under the trees outside at our golf-course venue. Our décor matched the theme with tons of spring flowers and greenery. I am not into anything glitzy, so we incorporated lots of wood pieces at the wedding.
What was your planning process?
We had booked a wedding planner, Emilie Waxman Mauer, who was unbelievable in guiding us through the process. We booked our venue, caterer, band & DJ first, and then slowly moved our way through décor, flowers, etc.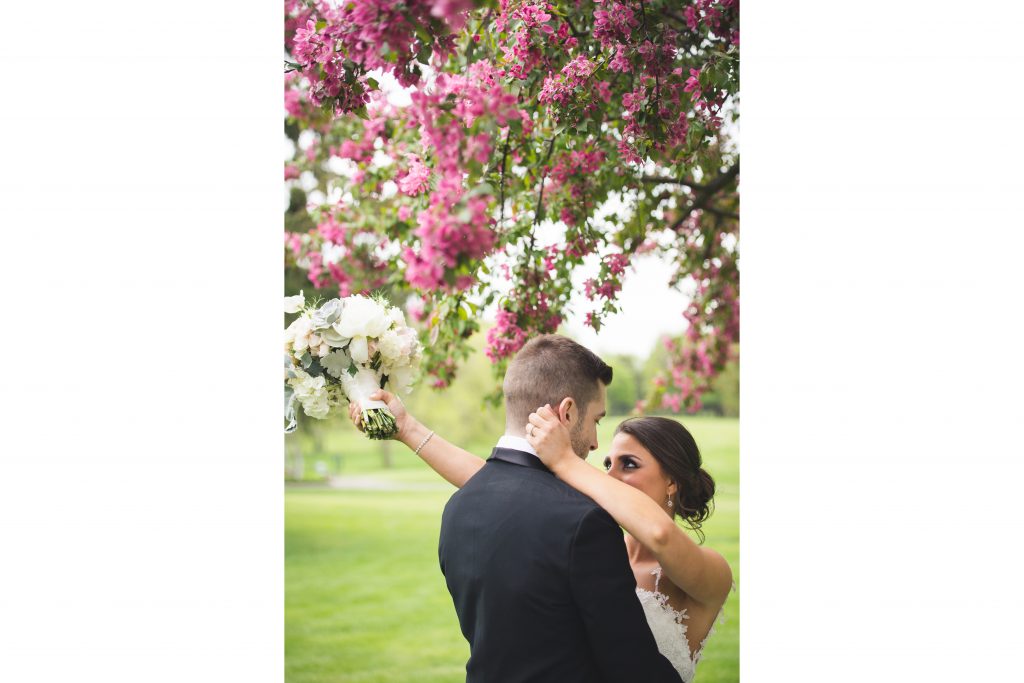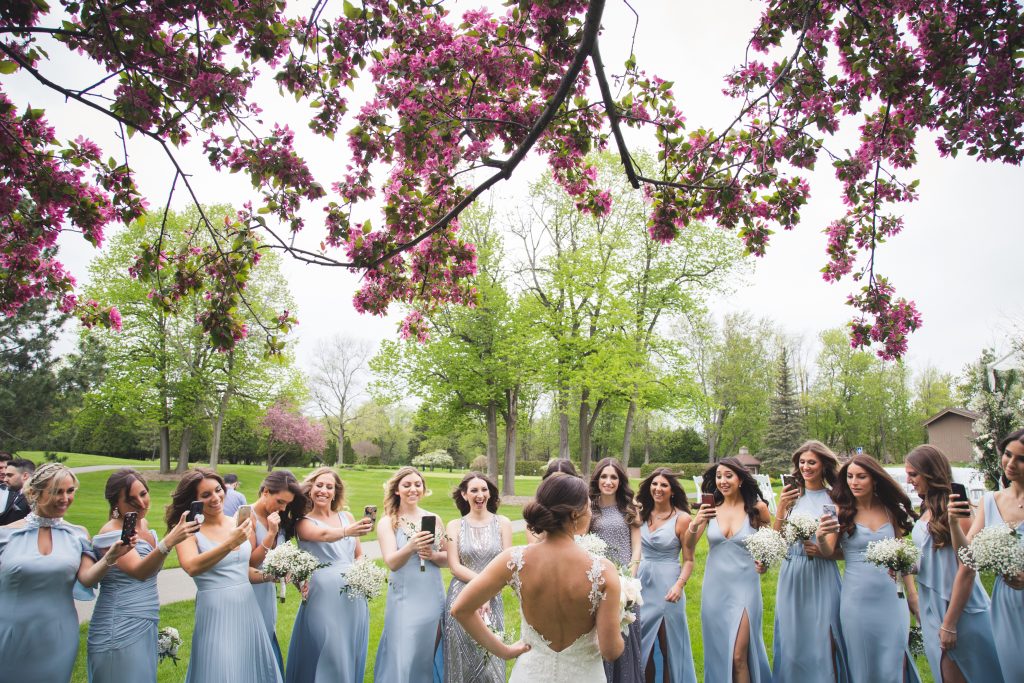 Where did you get married? Where was the reception?
Elm Ridge Country Club
Where is your dress from? The Groom's outfit, Bridal party outfits…details please!
My wedding dress is from Christiane Brunelle! It was the first dress I tried on in that store, and I immediately knew it was the one. Brandon's tux was rented from Waxman's. The groomsmen wore their own black tuxedo.
I provided my Bridesmaids with awesome material from Telio Fabrics. The girls had the choice of which dressmaker to go to, and could choose any design they wanted.
Where are the flowers from?
Fleurs des Jardins; the owner Paul is a mastermind, and creates the most beautiful works of art.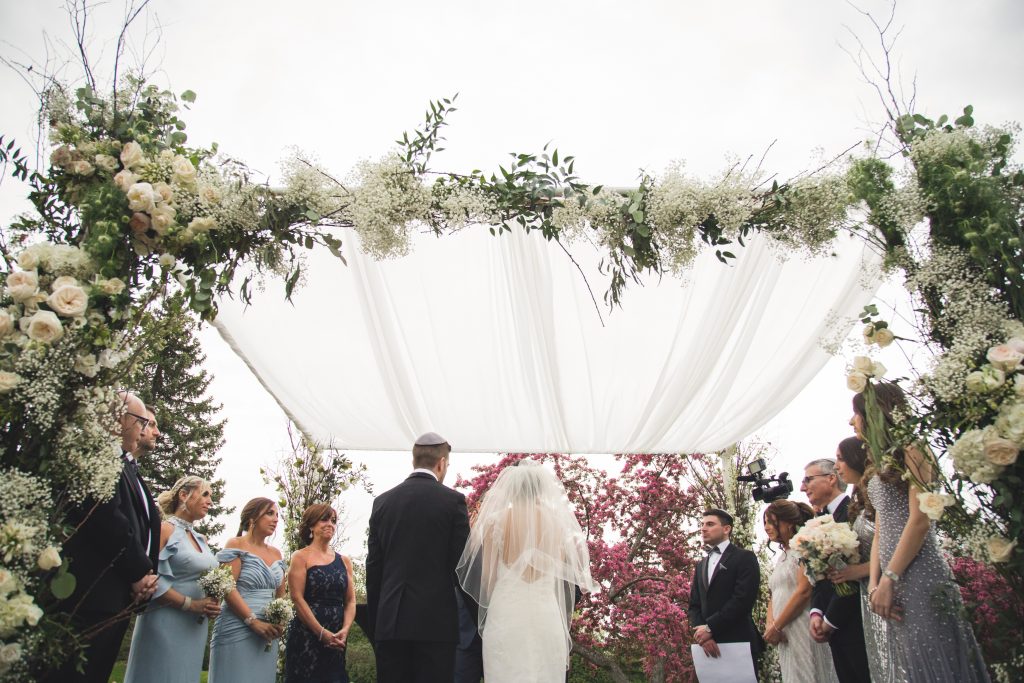 Your Photographers
CHRISTINA ESTEBAN PHOTOGRAPHY!! We were so happy with our pictures!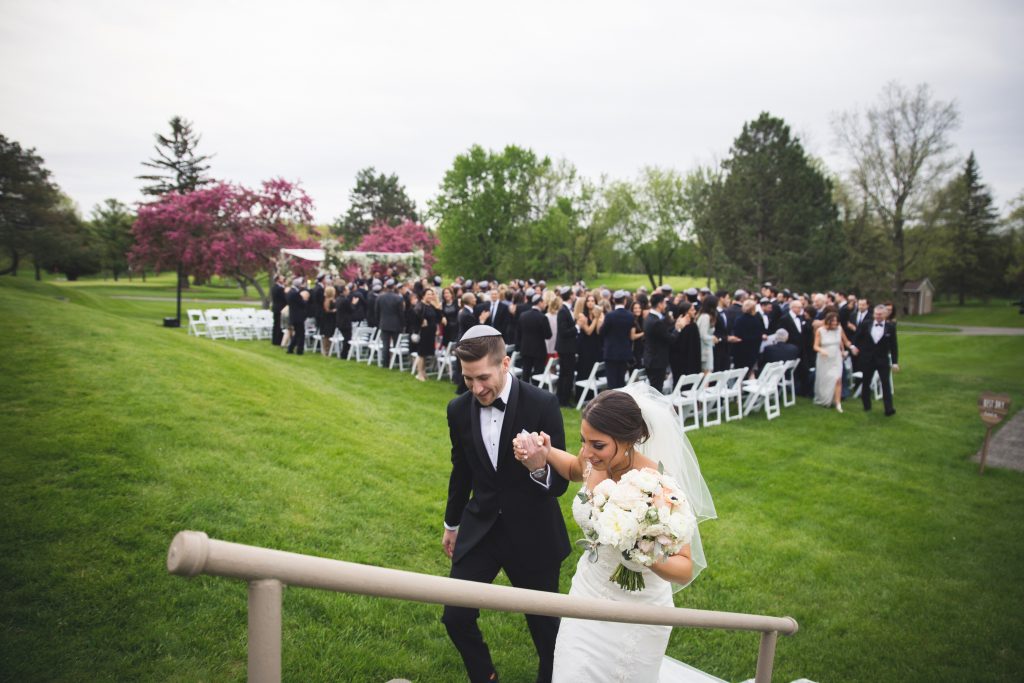 Who was your videographer?
Ellie Bedran Videography; the sweetest man!
Did you go on honeymoon?
We went to Amsterdam, Bali, and Thailand on our honeymoon. It was the most phenomenal trip ever!
What were your most memorable moments?
I loved every minute of this entire process. There is no better feeling than getting engaged to your best friend, and then marrying them!
DJ or Band or both? Who did you go with?
BOTH!
We used High Fidelity as our band, and DJ Coco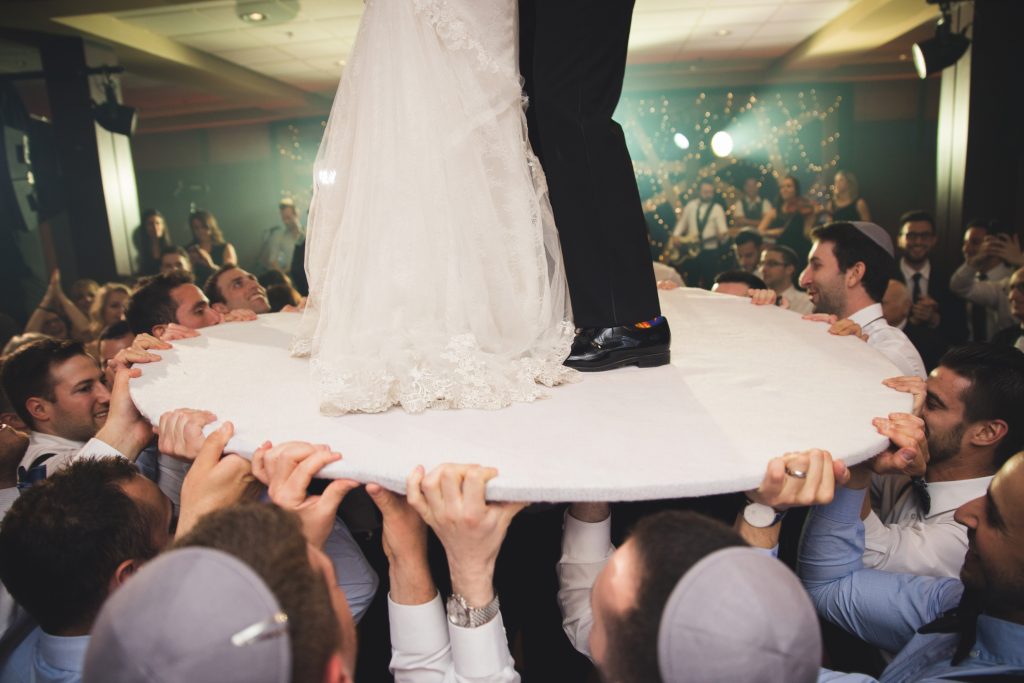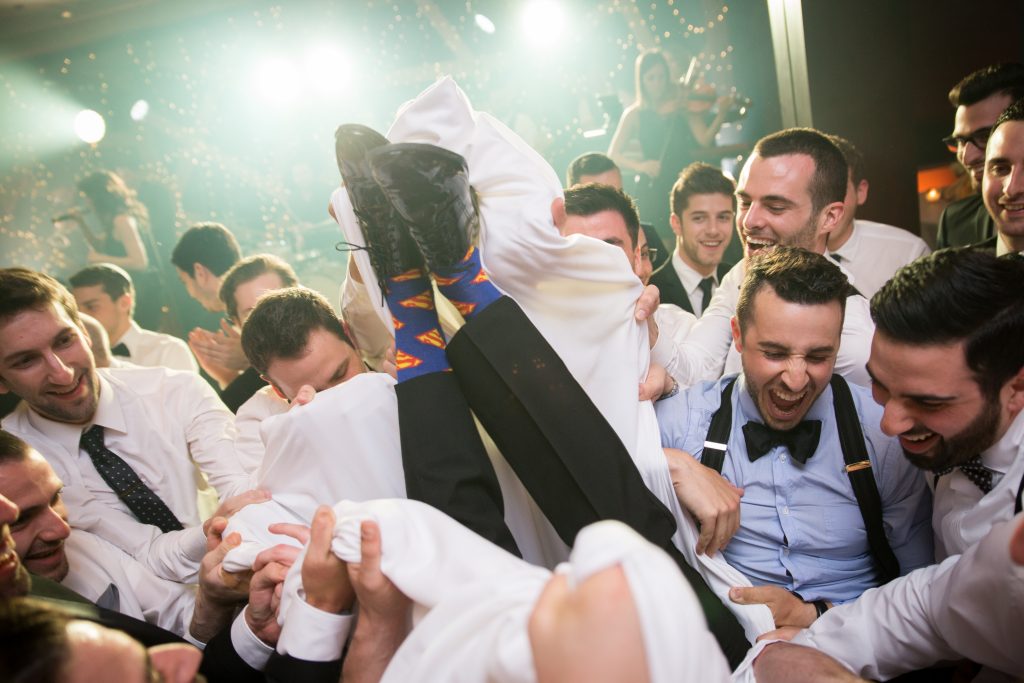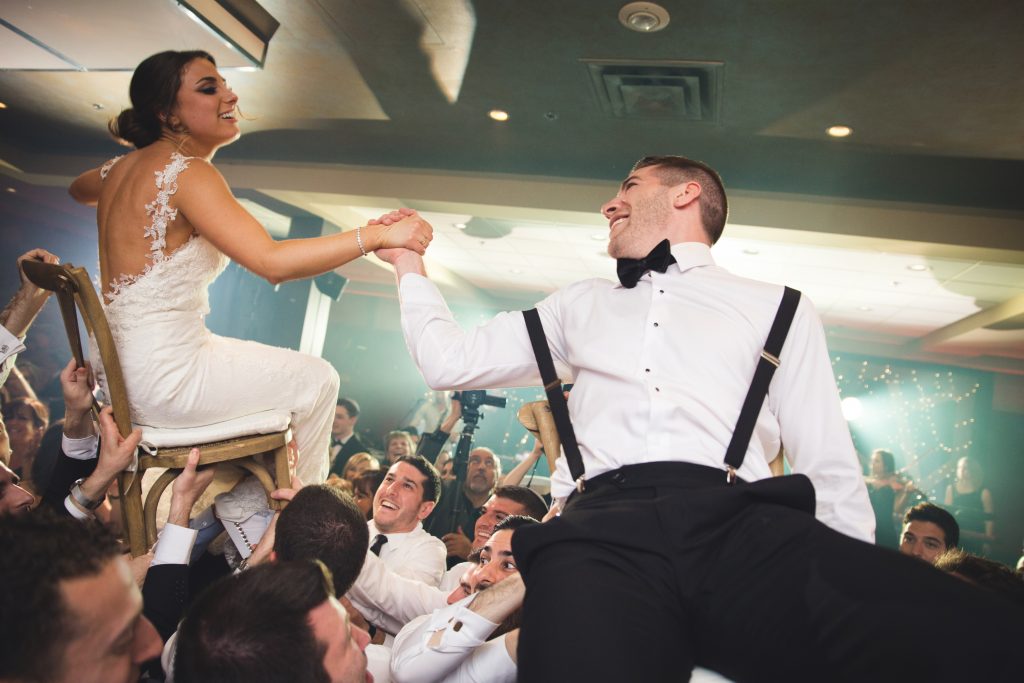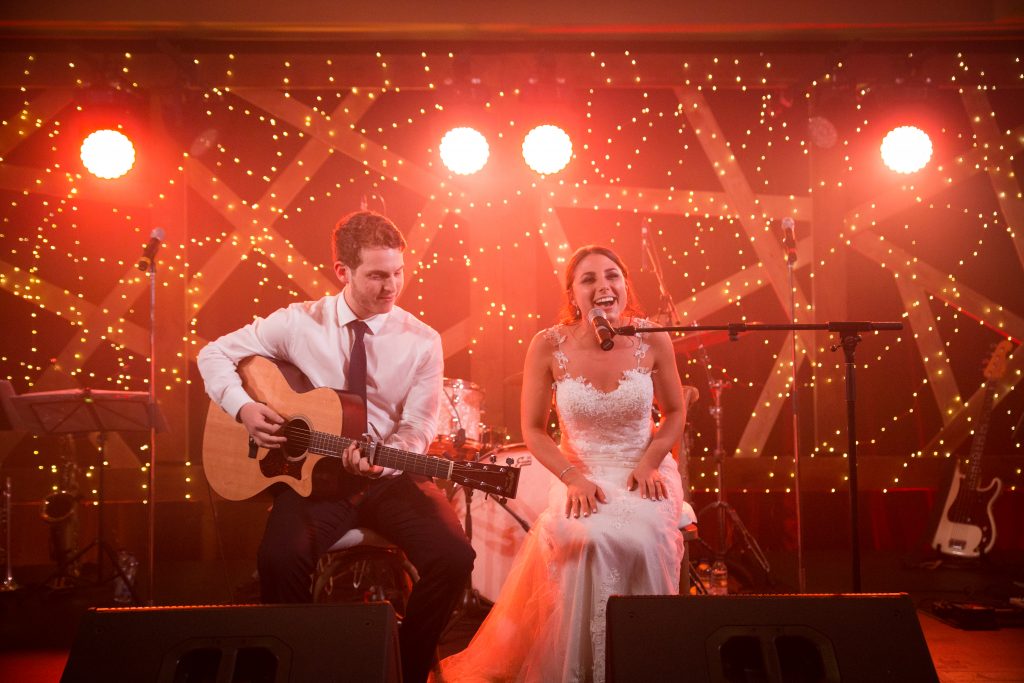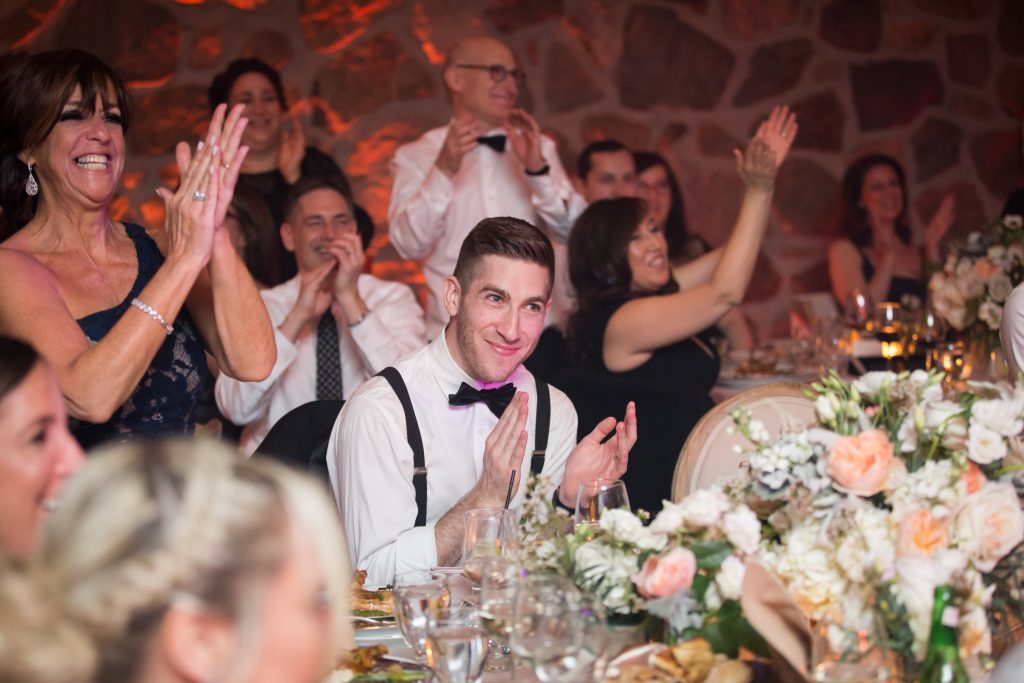 Did you have a planner? Details + Decor?
Our planner was Emilie Waxman Mauer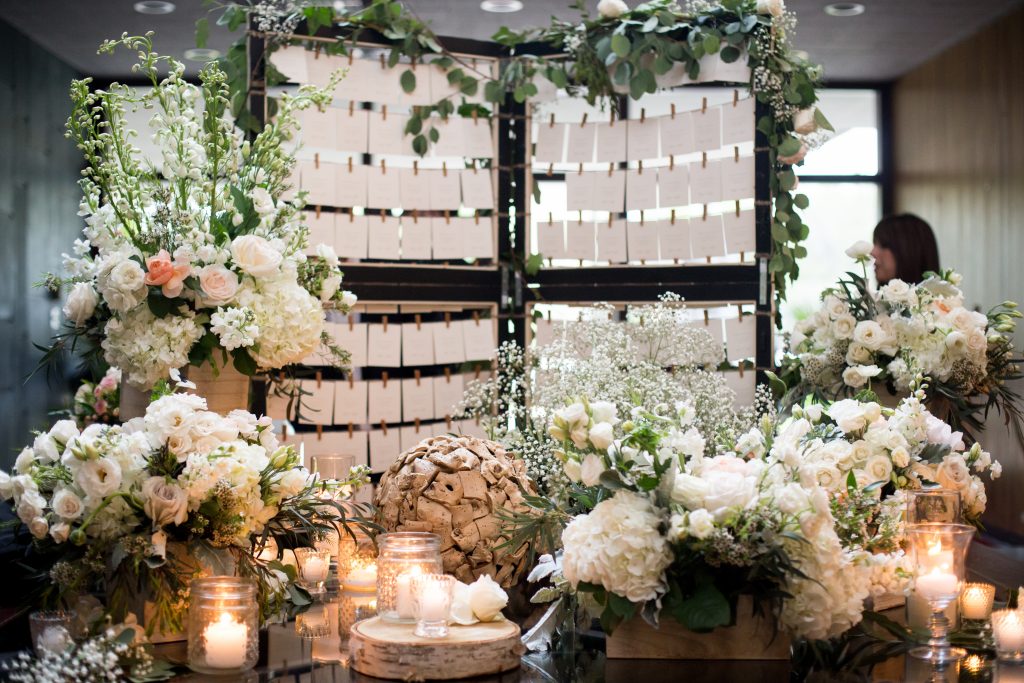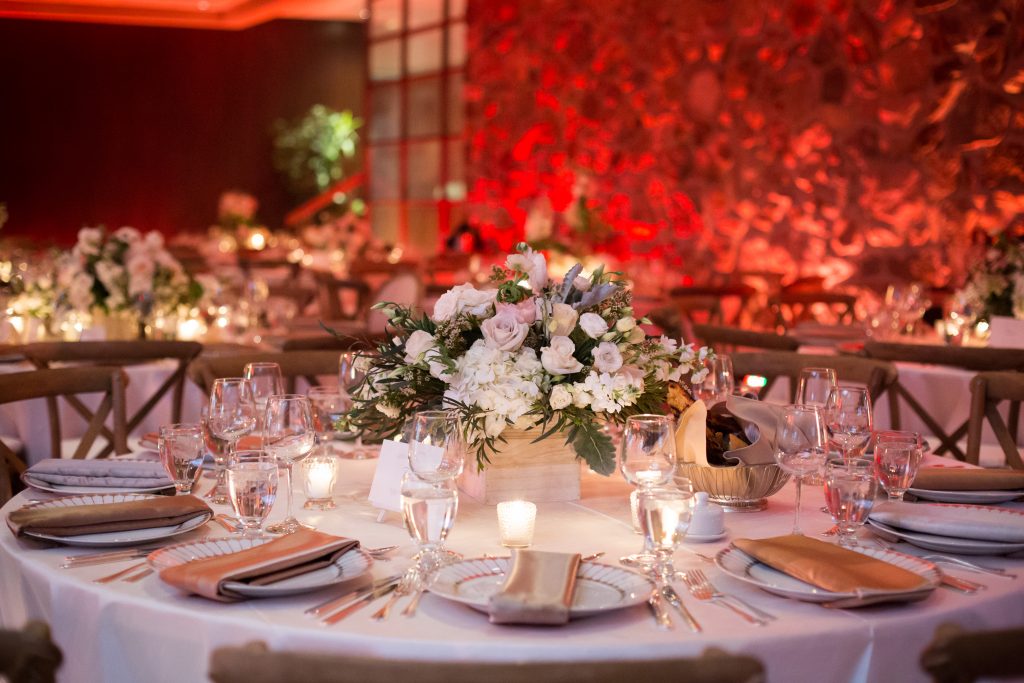 Who designed your wedding cake? Or sweet table?
Emily Chin Desserts made our delicious wedding cake, while Java U provided us with our sweet table.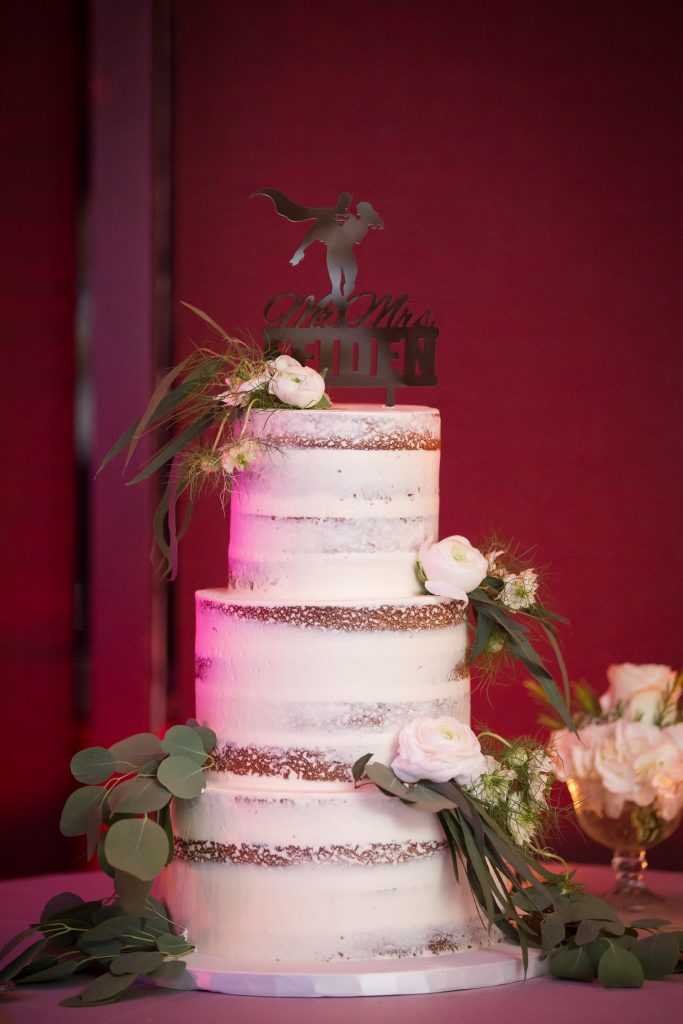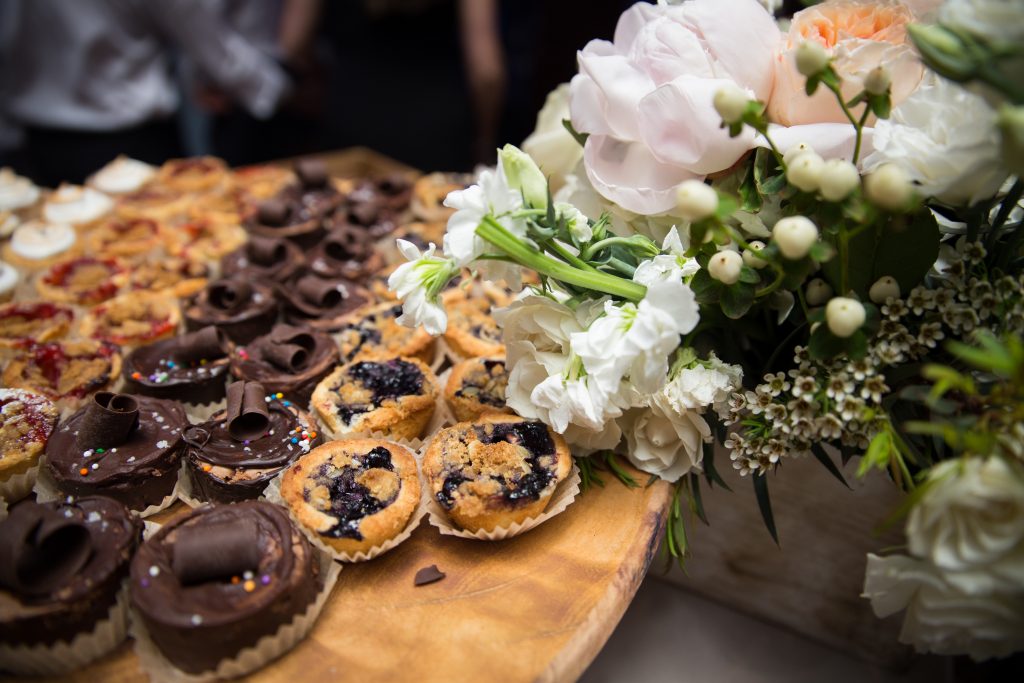 Advice for Other Couples
DON'T STRESS. Everyone asked me throughout the wedding process if I was stressed, and truthfully, I never was. We planned the major things early, and once that was all booked, we slowly picked our décor, and finished up all smaller items along the way. We had so much fun planning, and even when there were some minor issues, we always figured it out. Just know that on your wedding day, you are so overjoyed that you don't even notice all the small things you may have stressed yourself out about during the planning process.